Devil World
Here's a possible template for game page headings:
Systems: NES, Wii VC
Developer: Nintendo
Genre: Maze
Japan: October 5, 1984
Europe: July 15, 1987

Possible template for game page headings. Features boxart from a single region (random) at the far left. Pivotal information, including the system, developer, publisher, and release date are next, and then three random images following it to the right. Any other info we should include in the infoboxes? I was thinking the images could be anything important pertaining to the game. Top priority would obviously be a screen from a game, while other possibilities could include other boxart (if different), important real-world images (perhaps the reveal of the game at E3), or maybe even the title screen. With the images evenly separated I think looks nice. I made this one quickly and thus the spaces in between the three images are different.
Obviously the purpose of the extra images is 1. to fill up the blank white space and 2. to not need too many more images in the bulk of the article. Without the images it looks like this:
System: NES, Wii Virtual Console
Developer: Nintendo
Publisher: Nintendo
Japan: October 5, 1984
Europe: July 15, 1987

-Bentendo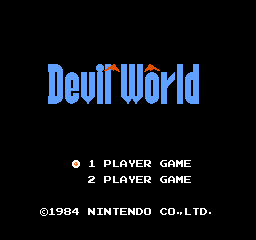 [[siPlatforms: NES, Wii Virtual Console
Developer: Nintendo
Japan: October 5, 1984
Europe: July 15, 1987
page revision: 8, last edited:
08 Apr 2012 22:41